Improve Your Reputation With Commercial Cleaning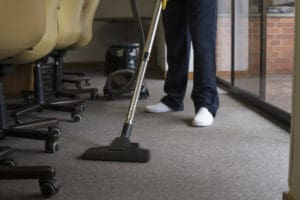 Your commercial building is often the first impression people get of your business. When your business is an eye-sore or smells like it hasn't been sanitized since before the pandemic, you should consider hiring professional commercial cleaning services like Hitchcock Clean and Restore in Berks County. Our team of professional cleaners doesn't just clean your building, but we customize our cleaning routine to meet your specific needs and use the best cleaning techniques and products to make sure your business promotes health and safety.
Commercial Cleaning Company In Berks County
Hitchcock Clean and Restore is proud of our ongoing success with our clients and our community. Part of what makes our company successful is the quality of work we provide to our clients so that they can maintain their reputation with their own clients. Your reputation can make or break you in a competitive industry. Our commercial cleaning company understands that the cleanliness of your company provides aesthetic value to your customers, but also provides many other benefits for your company.
Productivity
Did you know that a clean environment will increase your productivity. Reducing clutter, eliminating garbage and organizing your work area will keep your business running smoothly. When all of your tools and equipment have a specific place, they are easy to find and reduce time-wasting.
Safety
Eliminate safety risks as much as possible by making sure floors are clean, garbage is removed and fire hazards are a thing of the past. Our team can help keep your business free of trip and fall risks like spills, clutter, and unexpected hazards.
Health
The health of you and your employees can be impacted by the work environment. Keeping a clean and tidy workplace will stop bacteria and viruses from spreading and keep your employees on track. The health of your employees will make a difference in your productivity level and decrease the number of errors that happen.
Attitude
A clean workspace improves attitude. If your business has a little bit too much negativity going on, hire Hitchcock to clean up the workplace and clean up your employee's attitudes. Everybody feels better when clutter and garbage are gone and the workspace looks and smells clean.
Overall Reputation
If your business has foot traffic, your sales volume is going to improve if your environment is inviting and clean. Dirty floors, bathrooms, and carpets are quickly going to send customers out the door. The cleaner your business is, the more inviting it is. The appeal increases and so does the comfort. Be sure to consider the aesthetic value of a clean business when you are running your company.
Contact Hitchcock Clean and Restore for all your commercial cleaning needs. We are always excited to help new clients work toward their business goals by taking care of the environment they use. In Berks County, business owners trust our team to take care of the cleanliness of their commercial properties – and we love doing it. If you have a business that could use some extra TLC, contact our professionals to schedule a cleaning today.