Janitorial Services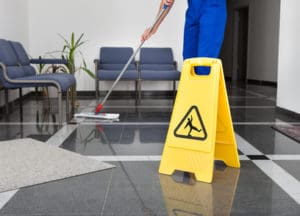 Having a clean working environment is essential for the well-being of your company. A fresh, clean appearance is more attractive to your customers and can also boost the morale of your staff members. Businesses that hire a qualified janitorial services company demonstrates to their customers their concern for cleanliness and attention to detail, making these companies more attractive to potential customers.
We specialize in serving workplaces over 10,000 sq. ft!!!
Hitchcock Clean and Restore can provide you with high quality commercial janitorial services to help maintain a fresh, clean, and healthy work environment. You can hire Hitchcock Clean and Restore with confidence knowing that our expert staff is able to meet all of your commercial janitorial cleaning needs professionally, efficiently, and affordably.
Hitchcock Clean and Restore has been offering Berks County the following commercial janitorial services for over 20 years:
Restrooms fully cleaned and stocked.
Trash emptied.
Carpets vacuumed.
Lunchroom cleaned.
Vacuum and damp mop hard floors
Hitchcock Clean and Restore is a leading provider of commercial janitorial cleaning services in the Berks County area because our experts understand how to meet and exceed your expectations. Contact our office today and learn why so many businesses are choosing Hitchcock Clean and Restore for their commercial janitorial cleaning service needs.