Choosing The Right Janitorial Services Team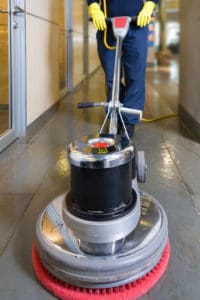 The need for cleanliness in our commercial spaces is becoming ever more important. As the battle against COVID-19 continues, more people are putting a great emphasis on creating a safe space for anyone who enters a public area. Oftentimes, employers and property managers don't have the time to maintain a consistent cleaning schedule of their buildings. That's why hiring a janitorial team may be the most time-efficient and cost-friendly way to get the clean results you desire.
There are several cleaning and janitorial services out there that can take care of the cleaning of your commercial building. The hard part is choosing one that will meet your needs and expectations. When you're considering hiring a janitorial service, it's important to note the following factors when choosing the right cleaning company for your needs.
Janitorial Services In Fleetwood
Determine Your Commercial Cleaning Needs
The first step is to get clear on what your exact needs are. Because the structure and make of each building differ, and each cleaning situation is unique, you need to find a company that has services to address your specific needs.
Do you need floor care? Window washing? General cleaning? Or more specialized services? Some companies may offer some, but not all the services you need. At Hitchcock, we offer a wide range of janitorial cleaning services for commercial spaces, schools, hospitals, stores, etc. We also customize our services to ensure we meet your specific needs.
Another important thing to consider is the budget. Make sure you're working with a company that's transparent about their work and prices. It's important to make your expectations clear so the cleaning company can provide you with an accurate service price quote.
Make Sure The Team Consists of Certified Professionals
The best janitorial companies will ensure their employees have undergone extensive training and are certified to perform safe and proper cleaning methods to your property. Not only do they have the skills for proper and effective cleaning, but they also have access to high-powered equipment that ensures thorough quality results.
Look At The Market Reputation Of The Company
A reputable company will perform quality cleaning services for your property. In addition to looking at online reviews, testimonials, and getting references, it's important to look at the price. Janitorial services that claim to give you the least expensive price might be in it for the numbers and providing quick fixes rather than fostering a long-term working relationship built on reliability and quality.
It's also important to look for a company that takes pride in its workforce and services. These companies have nothing to hide and are confident in the work they provide.
Trust Hitchcock To Get The Job Done Right
If you're in the market for janitorial services, consider contacting Hitchcock to do the job. Our team is a leading provider of commercial janitorial cleaning services in the Fleetwood area, and promises to prioritize the satisfaction and needs of our customers above all else.