4 Common Mold Myths To Know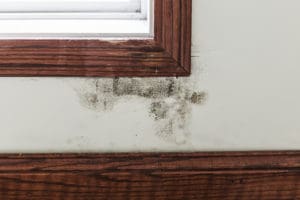 Most home and business owners in Sinking Spring know mold when they see it, smell it, or have allergy-like reactions to it. However, there are some facts about mold that are less known – or even believed. Here are 4 common mold myths that you should be aware of to protect yourself and your property.
Mold Myth 1: Homes Should NEVER Have Mold
We all like to think our homes are safe from the negative effects of mold. But the sad truth is, mold spores are present everywhere in our indoor and outdoor environments. The pervasive nature of mold makes complete elimination of mold spores nearly impossible. Spores in small numbers are generally harmless; however, it becomes a problem when there's a concentration of spores in your home. As these spores multiply and accumulate over time, you'll need professional mold remediation services to properly handle the infestation and return your home back to a safe environment.
Mold Myth 2: Mold Is Always Visible
One of the key features in identifying a mold problem is discoloration, whether it be on the floors, walls, ceilings, etc. While the common colors for mold are often black, gray, or greenish, it can also be brown, orange, pink, purple, red, while, yellow, or even a combination of the colors. Another overlooked color is clear, thus introducing myth #3: mold does not have to be visible to be present. There are many species of mold that are invisible to the naked eye. When it comes to identifying mold, smell is often the most reliable approach. Commonly, visible mold is a sign of a larger mold problem underneath the surface. That means that you may not be aware of hidden mold under the surface if you don't have visible signs of mold.
Mold Myth 3: You Don't Need To Worry About Small Mold Patches
If you spot a small patch of mold, that is when you should take action. Immediate action can keep mold from growing into a larger problem. Immediately address a mold problem before it spreads to other areas within your home. Mold can spread to any organic surface and oftentimes, through the heating and ventilation system in your home. If the spores spread throughout the systems, it can result in widespread damage and costly repairs.
Mold Myth 4: You Can Take Care Of Mold On Your Own
You might believe that mold can be remediated with a quick scrub down or another DIY removal method. However, efforts in removing mold on your own may accelerate growth, which will increase remediation costs further down the road. Well-trained and certified mold remediation professionals have specialized equipment and know the necessary techniques to get rid of mold much more efficiently.
So when you discover mold in your home, be sure to call a qualified and certified mold remediation company like Hitchcock Clean & Restore in Sinking Spring. Our team will come and use the best mold remediation practices so you can feel confident in a safe indoor environment. Your safety and the safety of your home is our priority, and we promise to keep your best interests in mind. Upon finding mold in your home, be sure to contact the mold remediation experts at Hitchcock Clean & Restore.