3 Signs That You Should Call A Mold Remediation Company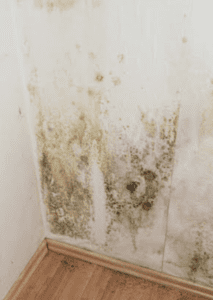 Indoor mold is not something any home or business owner wants to deal with, but unfortunately, mold can become an issue and a risk. Mold can damage items in your home and the structure of your property, as well as cause a health hazard. But it's not always apparent that there is a mold problem. When you aren't sure if mold is affecting your home or business, here are a few signs that can indicate mold contamination.
Professional Mold Remediation Company
Visible Mold
Have you notice spots on your bathroom ceiling or around a windowsill? Some molds might appear white and thread-like. Others appear in clusters of small black spots. Mold might be gray-brown, black, gray-green, or white. Whether you notice spots underneath your kitchen sink or on the basement floor, visible signs of mold may as well be screaming "Call a mold remediation company."
Visible mold is often a sign of a bigger mold problem underneath the surface and DIY methods may reduce signs of visible mold on the surface, but they aren't going to get rid of the problem. Never rely on store-bought chemicals, mold removing paint, bleach, or other chemical agents to get rid of mold. Indoor mold requires professional assistance from a mold remediation company like The Hitchcock Group.
Musty, Mildewy Odors
You know the smell! That musty, dirt-like smell that automatically triggers the word "mold" in your mind. This smell is common in basements, crawlspaces and attics and can indicate a mold problem. These odors are difficult to mask, and you probably won't be able to if you try. The only way to get rid of the smell is to contact a professional mold remediation company that can find the mold and get rid of it.
Water Leaks
Have you found an indoor water leak or moisture problem? If you have, there is a high chance that mold is already growing. Water leaks, especially slow leaks that have gone unnoticed, are a common cause of indoor mold. If you are cleaning up a water disaster, be sure to have the area checked for mold damage as well.
Water Stains
If you have water stains, peeling paint or wallpaper, or discoloration on your walls or floors, you may have water damage that could be causing mold growth. If you notice spots like these, contact a professional restoration company that specializes in mold remediation to check it out as soon as possible.
The signs of mold are hard to miss. Finding the source of a mold problem can be more challenging, and no mold problem can successfully be taken care of without eliminating the source of the problem. Professional mold remediation utilizes safe techniques to remove mold and help get your property back to safe conditions.
Remember, mold can attach the very structure of your property. While it can take some time for the damage to set in, it will eventually become a detriment. To keep your property safe and habitable and to protect those that enter, contact a professional mold remediation company like Hitchcock in Berks County today.