Mold: 5 Frequently Asked Questions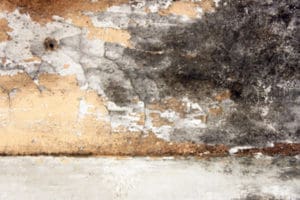 Understanding the basics about mold can help homeowners understand better what needs to be done to take care of a mold problem. There are a lot of fallacies regarding indoor mold and not knowing the facts can cause major damage to your home. Hitchcock Clean And Restore is a professional mold remediation company that services Berks County and surrounding locations, and we want to help you understand indoor mold and what to do about it.
What Is Mold? Mold is a common fungus that can be found outside and inside. Mold is an important part of nature and helps decompose organic material. While mold is common and helpful outside, indoor mold can lead to health problems and can cause major structural damage.
If Mold Is Supposed To Be Outdoors, Why Does It Grow Indoors? Mold is not contained to the site it grows in. Mold spores from mold are incredibly small and can move throughout the air. If mold becomes airborne, it can easily transfer into homes. Mold really doesn't need a lot to grow. It mostly needs moisture, nutrients, and time – this mixture will allow mold growth in almost any part of a home.
Where Will I Find Mold In My Home? Mold can grow in any area of a home that contains moisture and a food source. Bathrooms, basements, and attics are common places to find mold. Crawlspaces can gather moisture and it is not uncommon to find mold there. Mold can be found in your window sills, behind walls, in the ceiling, under the floor, underneath sinks, and around any pipe fixtures.
Why Does Indoor Mold Present A Problem For Homeowners? Just because mold is a natural element in the outside world does not mean that it should thrive inside. Large patches of mold can cause health problems for people with weak immune systems, allergies and asthma, other respiratory illnesses, and also infants and the elderly. Mold does need to be removed and the affected area cleaned and restored to make sure the property is safe and habitable for all of the occupants. Not only does mold present health concerns, but mold can cause serious damage to your home. Mold will break down the structural integrity and create a major hazard. Indoor mold should always be handled by professionals who know how to safely clean and restore any damage caused by mold.
Can I Remove Mold On My Own? This is probably one of the biggest misconceptions about mold cleanup and removal. Mold cleanup and removal should NEVER become a DIY project. If you have found surface mold, that is typically a small portion of a larger underlying problem. Rarely can mold be successfully removed with bleach, vinegar, or store-bought chemicals, agents or paints. The best way to successfully remove mold and take the necessary steps to make sure your home is safe is to call a professional mold remediation company who has the proper equipment, training, and experience to do the job right.
In Berks County, Hitchcock Clean And Restore is a top-rated mold remediation company that works with integrity and skill. We are always happy to help you understand your situation and how to take care of it the best way.