7 Signs Of Mold You Should Never Ignore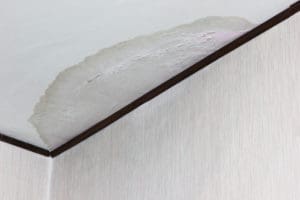 Most homeowners have heard horror stories about finding dangerous mold in a home that is seemingly perfect. Many of these stories come from new homeowners that just purchased their property. While professional mold remediation services are here to help you remove and cleanup mold, it is important for you to be able to identify signs of mold so that you can get the help you need as quickly as possible. Hitchcock Clean And Restore is a highly-experienced mold remediation company in Berks County that can help you if you come across signs of mold contamination in your home.
Here are 7 common signs of mold that can help you identify a mold problem faster so that it can be successfully remediated sooner.
Moldy, Musty Smells – That musty mold smell is not a hard one to identify. It is often found

in

b

asements and attics but can definitely occupy spaces underneath sinks and anywhere else

that water can infiltrate. If you come across that smell, don't wait for it to spread, call a certified

mold remediation company like Hitchcock immediately.

Wall/Ceiling Discoloration – Discoloration on the ceilings and walls is often an indication of water damage. Where there is water, there is often mold. While the water is seeping into the

walls and showing signs of water damage, the mold is growing underneath the surface and

spreading through the affected structure.
Leaking Pipes – Leaking pipes will usually cause mold if left unrepa

i

red. Pipes under sinks

and around toilets may only have a slow leak but can cause a large amount of damage if left

alone.

Condensation – Indoor condensation gathers around windows and is an indicator that

there is moisture balance problem. Imbalances in the moisture in your home can extend to

unseen areas like behind the walls and in the ceiling. Because these areas can't be seen, signs of mold can go unnoticed for a long time, so be sure to pay attention to con

d

ensation build-up.

Peeling Wallpaper – Like paint discoloratio

n

, peeling wallpaper is a moisture-related

problem and can indicate water damage within the walls. To be sure, have the area checked for

mold by a professional.

Visible Water Damage – Any type of water damage can cause mold. If you have experienced water damage due to toilet/bathtub overflows, broken pipes or appliances, or any type of indoor flooding, mold is a concern. A professional mold remediation company like Hitchcock will also be certified in water damage restoration and can help reduce the risk of mold growth after a water disaster. Be sure to call our team immediately to minimize your risk!
Allergies – Mold can lead to health concerns for many people. Though mold is more

d

angerous to infants, the elderly and people with respiratory issues, it can still cause allergy-related

symptoms in others. Sudden sneezing, coughing, or congestion can indicate excessive

moisture

/

mold within the walls.
If you have come across any of these signs of mold, be sure to call the expert team at Hitchcock Clean And Restore today for an estimate. Our team will work efficiently to successfully clean and remove the mold and help you feel comfortable at home again.