Five Tips for Water Damage Cleanup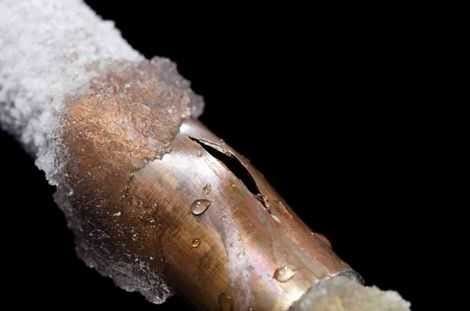 Water damage disasters can be some of the most problematic and stressful events a home or business owner may face. As a homeowner or business owner, how do you prevent such disasters from occurring? Keep in mind that the tips provided in the blog may be helpful but when a water damage disaster occurs it is imperative that you contact your local water damage cleanup professionals.
Maintain the Gutters and Downspouts
Cleaning our gutters can be one of those "honey-dos" that gets pushed back weekend after weekend. Before long, our gutters and downspouts start to clog up with debris and become blocked. Bird's nests, leaves, sticks, and, if left alone too long, even weeds, gather in our gutters and downspouts severely limiting what your gutters are meant to do. When that next big rain storm hits, those gutters and downspouts will not be able to guide fallen water away from your home. Overflowing gutters can result in mild to severe water damage to your roof and attic. Blocked or damaged downspouts can result in water pooling next to, and cracking your property's foundation – eventually putting you on the rocky path to a flooded basement. Maintaining your gutters and downspouts will go a long way in preventing water damage.
Monitor Your Water Bill
Keep track of your monthly water bill and be on the alert for any spikes or anomalies. Your property will most likely have multiple hidden water lines that run below ground, behind walls, and under floors. Cracked or damaged pipes or seals are more common than you think. Over time, those slow water line leaks could be the beginning stage of severe water damage and mold growth.
Take Caution When Planting
With so many water lines running underground it is imperative that you are cautious when you add new shrubbery and plants to your yard. Trees and shrubs have very evasive roots and over time these roots can overwhelm water lines causing the lines to crack or break. Make sure you know where the water lines are before planting.
Never Pour Grease Down Your Sink
This is a small warning that should not be taken lightly. Grease and oil blockages cause more than 45% of the sewage overflow incidents in the United States every year. When you pour grease down your sink the fat from the grease mixes with other chemicals causing a major blockage. When the sewer levels rise, grease-blockages cling to the ceiling of the water lines, creating stalactite shaped structures often known as "fatbergs."
This is a common warning many of us have heard, but it is not to be taken lightly. Grease is very potent and even if you try to flush it down with hot or cold water there is still a good chance for it to stick to your pipes and cause blockage and serious damage.
Do Your Best to Maintain and Then Look for Professional Help
Even if you take every preventative measure known to stop any water damage, there are still instances where water damage is inevitable. When a water damage disaster occurs, it is best to look to the professionals to remove any water and clean and restore your property. Attempting to tackle this process on your own, especially if you don't have the know-how or resources, can be disastrous. Hitchcock Clean And Restore is a professional water damage restoration company that can help!