Top Tips for Choosing a Reputable Carpet Cleaning Company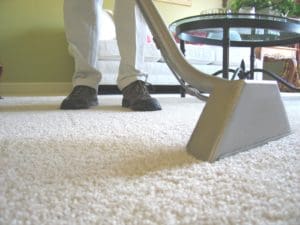 Of course, we would love to answer that question with: "just choose Team Hitchcock"! But, we know in today's day and age, choosing a service provider is just not that simple. Anyone can start a business today, and the carpet cleaning industry is one that is flooded (no pun intended) with a whole lot of great, hard-working crews – and a few bad apples. Just like in any business, it's the bad apples that can give everyone else a bad name.
So, we want to suggest a few ways to choose a good carpet cleaning company in Fleetwood. Let's start by offering a few questions you should ask carpet cleaning company candidates.
Are you an IICRC-certified firm?
IICRC stands for The Institute for Inspection Cleaning and Certification. Both companies and technicians can be certified by this organization, which is the top organization in the carpet cleaning industry. Certified technicians have been through specific carpet cleaning courses and certifications, meaning they know how to effectively and safely clean a variety of surfaces. You can find out more about the IICRC and its certifications at www.iicrc.org.
Can you show me some customer testimonials?
It is so easy to get customer testimonials thanks to today's technology, and really no reason to not have them! Ask for a handful of customer testimonials and even references to see what other people have to say about the carpet cleaning company. You can also hop online and check out reviews on sites like Google and Facebook, but we suggest taking those more lightly than you would a true testimonial as people are quick to take to the internet to gripe about any grievance, legitimate or not.
Are your technicians insured?
This is almost a no-brainer with just about any service provider coming to your home. Technicians should be insured not only for safety reasons but also for liability in case an accident happens in your home!
Can I have an estimate in writing?
Protect yourself and ask for your estimate in writing. Obviously estimates are just that – estimates – and can change as the job changes, but unfortunately gone are the days of agreeing to thinks verbally. Having the service and base fee outlined on paper will save you the headache later, and help you call out a company that might cut corners.
What is your cleaning process?
This is another simple question but can be very telling. If the company you're speaking with cannot explain the process very well, then they may not understand the science of carpet cleaning as well as they should. This can be especially disheartening if you have some expensive carpets or area rugs in your home that need to be cleaned. It is crucial that the company you hire has technicians who know how and have experience cleaning even the most intricate, ornate, expensive surfaces.
Consider the Price
Before signing on the dotted line, also be sure to consider the price. While you may be tempted to accept the lowest bid, that may not be the best option. After all, you get what you pay for, right? Also, be wary of companies that low-ball you at the door, then try to upsell you on services later. You want a clear quote and numbers right off the bat. No guesswork.
We hope once your research is done, you choose Team Hitchcock as your carpet cleaning service provider!