Estate Cleanup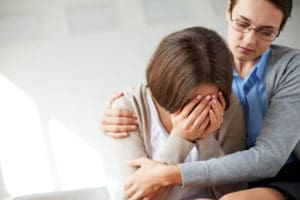 Preparing a home for sale after the death of a loved one is a monumental task. Hitchcock Clean and Restore are the professionals you can turn to when you are in need of estate cleanup services and we are Berks County's top choice for estate cleanup services! With years of experience under our belts and a compassionate and sensitive approach to your situation, our team of professional cleaners, organizers, and packers will take care of you.
Hitchcock will Relieve Your Burden
Hitchcock Clean and Restore offers complete estate cleaning services for anyone that needs help with the cleaning of the departed home or property. Normally, family members of the deceased are left not only grieving but have the burden of settling and sorting through the possessions and personal items their loved ones left behind. Hitchcock Clean and Restore offers a free evaluation of the property and can address any number of issues that may need to be resolved in order to perform an estate cleaning.
Estate Cleanup Services
Hitchcock Clean and Restore offers full estate cleaning services like no other. Our team of experts are passionate about their work and are dedicated to you, providing a nurturing care and efficient service that no other company provides.
Call the Professionals that Care!
Let the professionals at Hitchcock Clean and Restore take care of your estate cleaning needs! We can paint walls, update kitchens and baths, install new flooring, or just perform a thorough deep-clean so the property is ready for the next family to make new memories.